Rings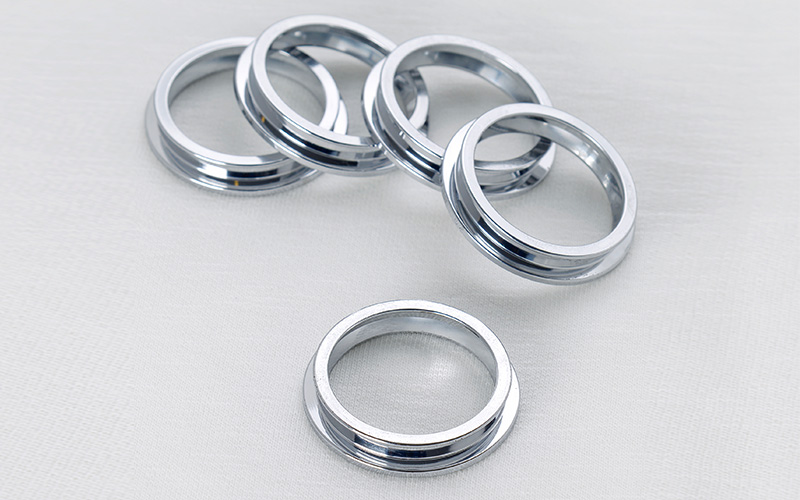 LMW, the totally integrated spinning system supplier with over 30 million spindles in operation is dedicated to "Innovation and Value Creation"or the customer in every product and service. Rayo rings, engineered with the cutting edge manufacturing technologies, are yet another innovation from LMW to deliver the best value for the customers.
Salient Features
No running-in
Increased Micro Hardness
Higher Wear Resistance
Reduced Co-efficient of friction
High Thermal Resistance
Improved Corrosion Resistance
Higher Adhesion Strength
Techinical Data
Material Applications : Cotton, Cotton Compact and Cotton Rich Blends applications
Ring Dia and flange : 36 / 38 / 40 mm flange
Traveler Speed : Up to 44 mtrs/sec (subject to process parameters and technological requirements)
Count : Cotton – 12s to 200s Ne, Cotton Blends – 14s to 120s Ne
Infrastructure
State-of-the-art manufacturing facility
Superior quality
Construction
Rings are made of high carbon, high chromium ball bearing steel with uniform hardness and have a low friction coating to ensure high wear resistance and long lasting performance
Application
Universal application for the complete range of fibres* and yarn counts
Salient Features
Consistent performance
Shorter and simplified running-in period due to the uniform coating and special polishing operation given to the rings
Increased traveler speed of upto 3 m/sec compared with normal uncoated rings. Speed depends on raw material and all related technological requirements
Enhanced gliding properties
* Excluding acrylic application.